Purchasing options are at the bottom of the page.
Sacred Posture : Body Prayers ancient and contemporary, choreographed by Philip Roderick. £15 + p&p.
This teaching DVD, suitable for individuals and groups of all ages, features Philip Roderick at Sheldon Retreat Centre near Exeter, leading a small group through 18 simple but profound body prayers. Prayers range from "still walking" to a series of movements for the different festivals of the Christian year, from the Lord's Prayer to the Celtic trefoil.
In addition, Annie Pickering-Pick has choreographed and leads two movements using sign language to interpret the Magnificat and the Lord's Prayer. Sacred Posture offers a unique opportunity to join in with and learn for your own use, an evocative expression of worship and contemplation through gesture and quiet posture.
Sheer Sound CD – Philip Roderick on Hang Drum. £10 + p&p.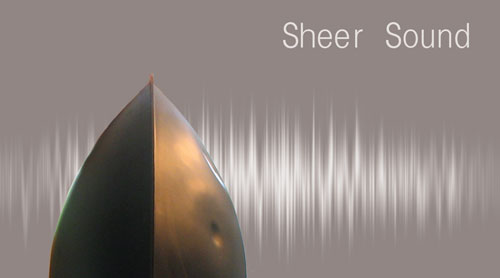 The Hang Drum is one of the very few newly designed musical instruments. With its ancestry in the Carribean Steel Drum, this extraordinarily evocative percussion instrument looks like a wok with a view or a small UFO! Its tonal quality is healing and ambient. Sheer Sound features Philip playing eight solo tracks ranging from the gentle to the highly rhythmic, one or two tracks accompanied by some quiet chant. Enjoy the evocative mood created by this CD.
Beloved: Henri Nouwen in conversation with Philip Roderick, book and CD set. £9.99 + p&p.
Henri Nouwen, one of the most deeply loved spiritual teachers of recent times, reflects on themes that were central to his life and thought in this rare and previously unpublished interview. Beloved records a treasured conversation in written and spoken form. The CD enables you to listen to Henri Nouwen's distinctive voice as he speaks about transforming loneliness, escaping the tyranny of always being too busy, the essence of prayer and choosing to live in ways that, moment by moment, remind us of who we are: the beloved of God.
Beloved is a perfect accompaniment for an individual or group retreat as well as for personal listening and reading.
Seeking Stillness by Richard Newman. £3 + p&p.
If you are beginning a search for stillness, this booklet may help you start your journey; if you are already on the way, you may find it encouraging to be reminded of the experiences of those who have travelled the same road.
Seeking Stillness is the first booklet in the Beacon Series published by Contemplative Fire Publications. This series will provide short, clearly written introductions to aspects of contemplative thought and practice, with suggestions for further reading and reflection.
Richard Newman is a retired University lecturer.
Purchase options
Note: You will need a paypal account (free to set up) to place an order. This will appear on your statement as payment to The Well Institute which is the small education and resources ministry that Philip set up in 1996.
Note: Postage will appear on your paypal order as part of the item price, not as postage and packaging.
Sacred Posture
| | | |
| --- | --- | --- |
| UK: £15 + £1.00 p&p | Europe: £15 + £1.50 p&p | Rest of world: £15 + £1.50 p&p |
Sheer Sound CD
| | | |
| --- | --- | --- |
| UK: £10 + £1.00 p&p | Europe: £10 + £1.50 p&p | Rest of world: £10 + £2.00 p&p |
Beloved: Henri Nouwen in conversation with Philip Roderick
| | | |
| --- | --- | --- |
| UK: £9.99 + £1.00 p&p | Europe: £9.99 + £2.00 p&p | Rest of world: £9.99 + £3.00 p&p |
Seeking Stillness by Richard Newman
UK: £3.00 + 50p p&p, payable by cheque. Please make cheques payable to "Contemplative Fire" and send them along with your address to:
Contemplative Fire
The Circle,
33 Rockingham Lane,
Sheffield S1 4FW
For purchases of Seeking Stillness outside of the UK please contact the Contemplative Fire office for information.
Thank you for your support!