Our Founder Revd Philip Roderick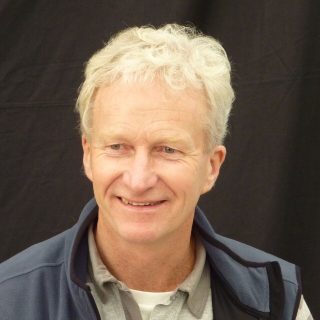 Philip Roderick, Founder of Contemplative Fire, comes from a family of teachers and educators. He was trained as an English teacher in 1970, then, soon after ordination in the Church in Wales , became a Chaplain to Bangor University and Lecturer in Theology. In the late eighties he became Principal of the Buckinghamshire Christian Training Scheme in the Diocese of Oxford, engaged in adult theological education and the resourcing of lay and ordained leaders. This work, with its focus on spirituality and wellbeing, led Philip in 1992 to found The Quiet Garden Movement, now an international ministry of hospitality and prayer in people's gardens and homes and, more recently, also in in organisational settings such as schools and hospitals.
After eight years as a parish priest in Amersham on the Hill, Philip stepped out in faith in 2004 to launch Contemplative Fire as a dispersed community and 'fresh expression of Church'. In 2010, whilst Bishop's Advisor in Spirituality and Chaplain to Whirlow Grange in the Diocese of Sheffield, Philip initiated Hidden Houses of Prayer.
From his youth, Philip has been invigorated and inspired by the intricacies and rhythms of the natural world, by the syncopations of percussion and chant and by the gentle stillness and presence gifted by green grace and human community. He delights in run/walking regularly in the nearby South Downs and, with Jill, along the Undercliff Path and seashore just half a mile from where they have "retired" on the South Coast.
Philip's writings include "Beloved: Henri Nouwen in Conversation" (book and CD from SCM-Canterbury Press) and articles on Contemplative Fire in three volumes of the "Ancient Faith, Future Mission" series, also published by Canterbury Press.
Other resources produced by Philip, including Sacred Posture, a teaching DVD on body prayer, and Sheer Sound, a music CD featuring the Hang, are available in the Shop.
You can see a video interview with Philip about his spiritual background and the founding of Contemplative Fire here.
Also on the Media page are audio interviews with Companions about the lineage of Contemplative Fire.