Contemplative Fire is a dispersed community of Christ at the edge, inviting us into transformative awareness.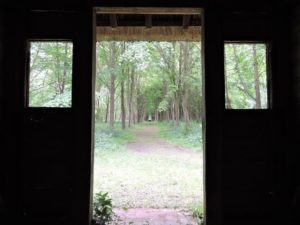 Paradox
Pillars of trees standing in
A tributary of joyous praise,
Their upstretched branches
Supporting the weighted weightlessness,
Of unseen draughts of wind and air.
Lush, soft carpet underfoot,
A patchwork of subdued green,
Blue and white flecks interwoven,
Mirroring the artist's palette colours
Of clouds across clear sky – unseen.
A serenade filters down
Through soaring tree canopy,
From a myriad of sweet voices
Singing out their bright hymnal of praise,
To the heavenly Deity, unseen.
Heavy, verdant-fresh incense
Drowsy hangs in the air,
Muffling all into the stillness
Of active tranquillity, poised calm.
I know I stand unknowingly,
Great Mystery, blindly seen.
Kathy Marsh, White Waltham