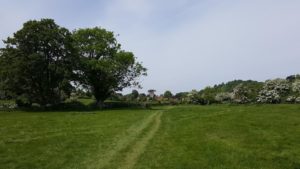 Please join us for a Day Pilgrimage in the beautiful Hambleden Valley.
This will be a day for walking, chatting, sharing stillness and enjoying a lovely South Buckinghamshire valley with its picturesque villages and ancient churches. Total walking distance of just over 8 miles. No booking required.
Please bring water, a packed lunch and some cash if you wish to join in afternoon tea in Hambleden. Please see attached directions to the Mill End car park starting point. There is no charge for the day but we would like to make an offering to our host church if possible.
The toilets in the car park are currently closed, so do stop and find facilities before you arrive if you have travelled some distance. There is a toilet which will be opened for our use at our lunch stop church.