Dwelling Deep with Mystical Christianity. 6 on line sessions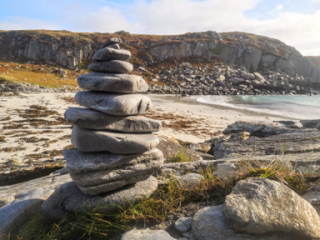 Philip Roderick (the Founder of Contemplative Fire) is offering six online sessions of guided engagement for us to wrestle deeply and prayerfully with various texts ("catalysts") drawn from the writings of different Christian mystics and mentors, both ancient and modern. The six sessions will happen on Wednesday evenings in 2022, and will each last just over an hour. The meetings will be open to all who are intrigued by the mystical dimension of Christianity (not just to Companions of Contemplative Fire). Two or three catalysts will be circulated for people to ponder before the session (along with the Zoom link), and in each session, Philip will introduce a context for each catalyst. The dynamic of these meetings will encourage a deep engagement and wrestling with the texts from everyone. The discussion will engage both heart and head – a profound and prayerful exploration of the mystical Christianity in which Contemplative Fire is rooted.
Wednesday evenings 7-8:15pm: 2nd February, 6th April, 1st June, 3rd August, 5th October, 7th December 2022
If you missed the first session and would like to see a recording of Philip introducing the texts, which doesn't include the discussion time, you can access it here.
https://www.dropbox.com/sh/7qolsfqp8tu9wbx/AACAttqMt0j2eWLpwa3jAcxda?dl=0
On Zoom
People are very welcome to come along to just one or two sessions, to dip their toe in, or to take the plunge and come along to all of the sessions, diving deep into the well of mystical Christianity. We hope to encounter you there…
Contemplative Fire is inviting you to a scheduled Zoom meeting.
Topic: Contemplative Fire: Mystical Christianity 1
Time: Feb 2, 2022 06:45 PM London
Join Zoom Meeting
https://us02web.zoom.us/j/82731345138?pwd=dHFGNm0wMDFLTHk4aE56OFcyT1RsUT09